Beat the Heatwave: Mobile Window Tinting in Las Vegas - Your Ultimate Solution
By The MrCactus Posted September 13, 2023 In Mobile Window Tinting, Car and Home Window Tinting
Introduction:
In the scorching desert heat of Las Vegas, having mobile window tinting for your vehicle isn't just a luxury; it's a necessity. Not only does it enhance the aesthetic appeal of your car, but it also provides numerous practical advantages.
The Convenience of Mobile Window Tinting
When it comes to convenience, mobile window tinting takes the lead. Unlike traditional tint shops where you need to drive your car, wait for hours, and then drive back, mobile tinting offers a hassle-free experience. The tinting experts come to your home or office, saving you time and effort. No more waiting rooms or tedious commutes; your windows get tinted right where your car is parked.
Flexibility Tailored to Your Schedule
In a bustling city like Las Vegas, time is a precious commodity. Mobile window tinting provides the flexibility you need. You can choose the time and day that works best for you. Whether it's during a lunch break, after work, or even on weekends, mobile tinting adapts to your schedule. This flexibility ensures that your busy lifestyle doesn't interfere with enhancing your car's aesthetics and performance.
Say Goodbye to Parking Hassles
Finding parking in Las Vegas can be a nightmare, especially in popular areas like the Strip. Traditional tint shops often lack ample parking spaces, forcing you to search for a spot while worrying about appointment delays. Mobile tinting eliminates this hassle entirely. The tinting company brings all the necessary equipment to your location, sparing you the stress of finding a parking space.
Professional Quality, Every Time
One concern when choosing mobile window tinting services over traditional ones is the quality of work. Rest assured, mobile tinting companies in Las Vegas maintain the same high standards as brick-and-mortar shops. They use top-quality materials and techniques, ensuring a professional tint job. Your windows will not only look fantastic but also provide the heat and UV protection you need in the desert climate.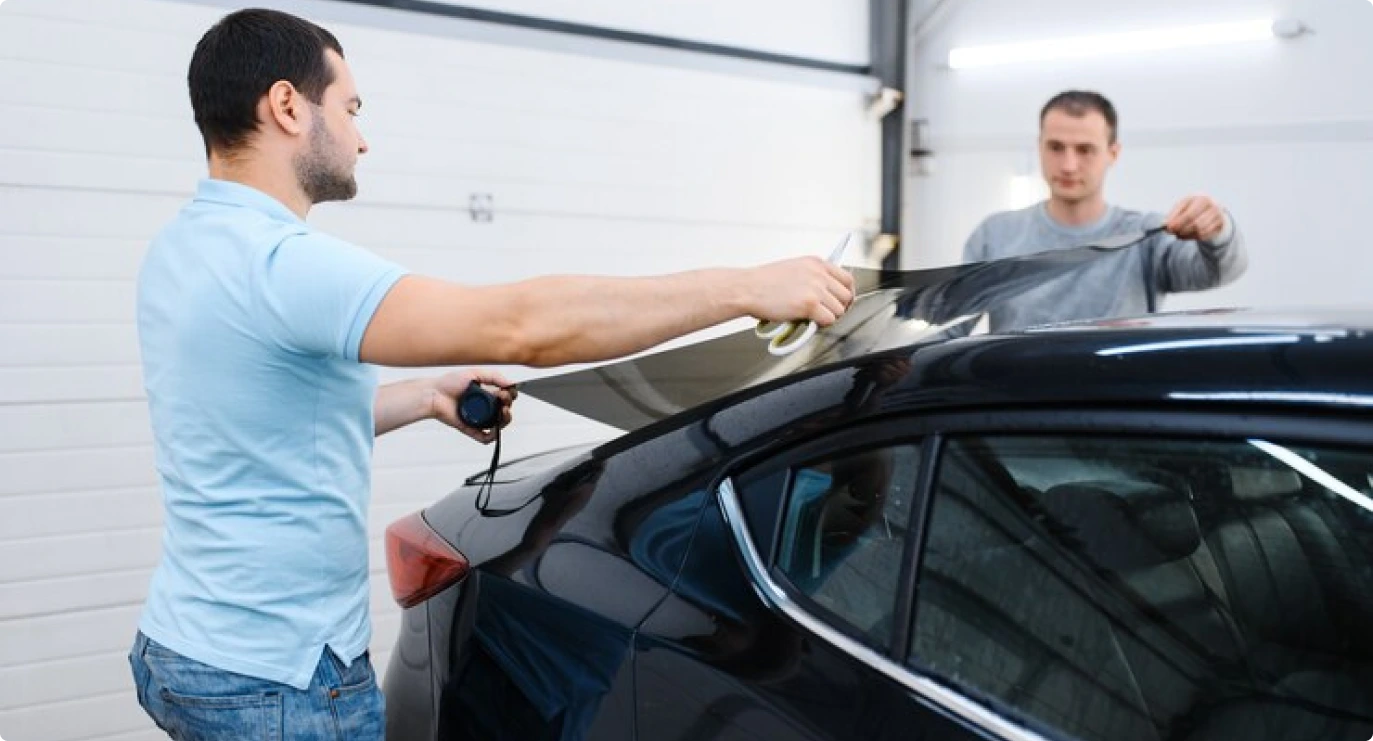 A Cost-Effective Choice
Cost-effectiveness is another compelling reason to opt for mobile window tinting. This is especially true if you have multiple windows to tint. Mobile tinting services often offer competitive pricing, and you can benefit from cost savings when tinting all your car's windows. Plus, you'll save on gas and time by avoiding the back-and-forth trips to a shop.
Conclusion
In Las Vegas, where the sun's intensity can be unforgiving, mobile window tinting emerges as a game-changer. It offers unparalleled convenience, flexibility, and cost-effectiveness. With professional installation and the freedom to choose your schedule, mobile tinting ensures your car stays cool and comfortable while enhancing its overall appeal.
FAQs
Q: How long does mobile window tinting in Las Vegas take?
A: The duration varies depending on the number of windows and the type of tint you choose. On average, it takes around 2 to 4 hours.
Q: Can I choose the tint shade for my car windows with mobile tinting Service?
A: Yes, mobile tinting allows you to choose the tint shade that suits your preferences and legal regulations in Las Vegas.
Q: Does window tinting help reduce energy consumption in my car in the Vegas heat?
A: Yes, window tinting can significantly reduce the heat inside your car, leading to lower energy consumption by your vehicle's air conditioning system.